The Princes of Serendip are a husband-and-wife duo based for two decades in Woodstock, NY. T. G. Vanini (vocals and piano) and Julie Parisi Kirby (vocals) specialize in T. G.'s varied and lyrical songs, but they also perform Julie's compositions and make forays into such areas as folk song and the English Renaissance.

The Princes of Serendip first formed in 1996 as a trio with T. G. on vocals and violin, along with Don Yacullo on piano and Allen Murphy on fretless bass. They first got together out of a shared love of chamber music – classical influences still pervade Vanini's work. Soon Julie joined the band, which was thus a quartet, and then a trio again, and now for almost a decade T. G. and Julie have been keeping the Serendip flame as a duo, with occasional reinforcements.

There's an old folk tale, from many lands, that tells of the Three Princes of Serendip and their quest for their father's approval. The tale inspired one of T. G.'s early song-poems, "The Prince of Serendip", and so The Princes of Serendip seemed an apt name for the intrepid trio of early explorers of the Vanini catalog. The name has stuck through the group's incarnations. They have performed on area stages from the Maverick Concert Hall to the deck of the sloop Clearwater.
Julie's rich, warm, passionate voice fills the room with luscious melodies and evocative lyrics in songs about life, love, peace and our precious planet whether in performance or on recordings.    In 2016, she released her first solo album entitled In Her Dream which has been receiving national airplay and  was in the top 50 on the Folk-DJ chart from June through September 2016.    Julie's website is www.julieparisikirby.com

A versatile singer, Julie sings in a variety of styles including folk, pop, traditional and Renaissance. Julie wants the songs she writes or chooses to sing to inspire and promote peace, healing and caring for each other and the Earth.  As a vocal teacher she loves to help others express their inner voices.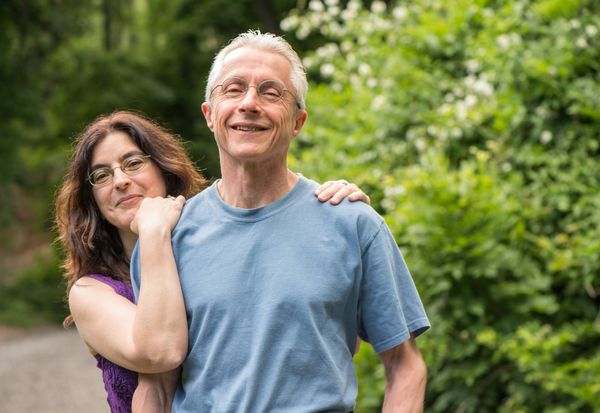 An Englishman born in Hong Kong, T. G. Vanini has lived for 30 years in Woodstock, New York, where he contributes his violin to the performances of some of the area's best songwriters and Celtic sessions.

T. G. has played violin with Charles Lyonhart's Junkyard Angels, Mikhail Horowitz and Gilles Malkine, Mighty Xee's One Sky Family Dance Band, the Celtic band Spatter the Mud, the legendary Fighting MacKenzies, and (long ago) an English barn-dance band and a French folk-rock group.

All the while he has performed his own compositions with The Princes of Serendip and pursued an active career as a mathematician in the form of one of his alter egos, Laurence Kirby, a Professor of Mathematics at Baruch College of the City University of New York.

T. G. Vanini enjoys telling stories through music and creating worlds with words. He is most at home crossing boundaries.

He provided electronic music for the soundtrack of the short documentary film Plimpton 322: The Ancient Roots of Modern Mathematics, written and narrated by one Professor Laurence Kirby.   

DEAR CLOUDFACE, a book of T.G.'s poetry, was published by Post Traumatic Press in 2018.